Mári MacBran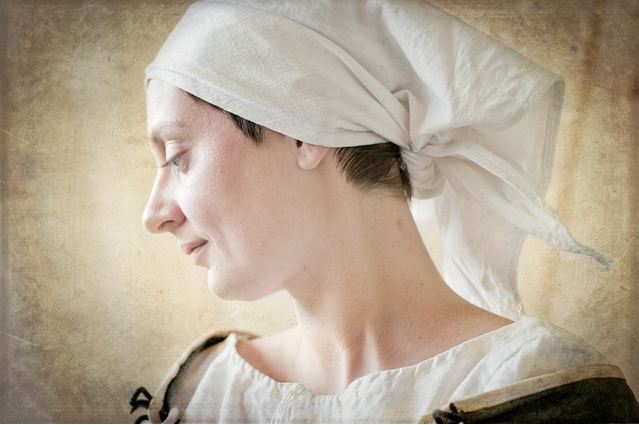 Full name: Mári MacBran
Born in: 1717
Birthplace: Duirinish
Spouse: Angus MacBran
Profession: housewife
Children: Ian, Murray, Mick and Maisie MacBran
Crafts: housekeeping, childcare, simple knowledge of herbs, sewing, knitting, animal care, milking.

background:
Mári is born in Duirinish.
Her parents are poor peasants and lease a small piece of land of a tacksman.
Her father Hamish died at a young age and her mother remarried Lachlan, a widower who had two young daughters and a son.
Mári learned at a young age to care for her stepsisters and stepbrother and took care of the animals(a cow and a few sheep), while her parents were working at the small piece of land.
She also learned to care for the animals (she learned how to milk) and to work at the land.
In 1734 she met Angus MacBran, a son of a fisherman from Plockton.
They married in 1735 and went to live in Ploc Loch Aillse.
They first lived with Angus parents and sisters, but after a year they got a house of their own.
Angus still fishes with is father, Mári does the housekeeping, takes care of their children, takes care of the few animals they have.
Their oldest son Iain was born in 1736, son Murray in 1738, son Mick in 1740 and daughter Maisie in 1743.