Sailor MacBran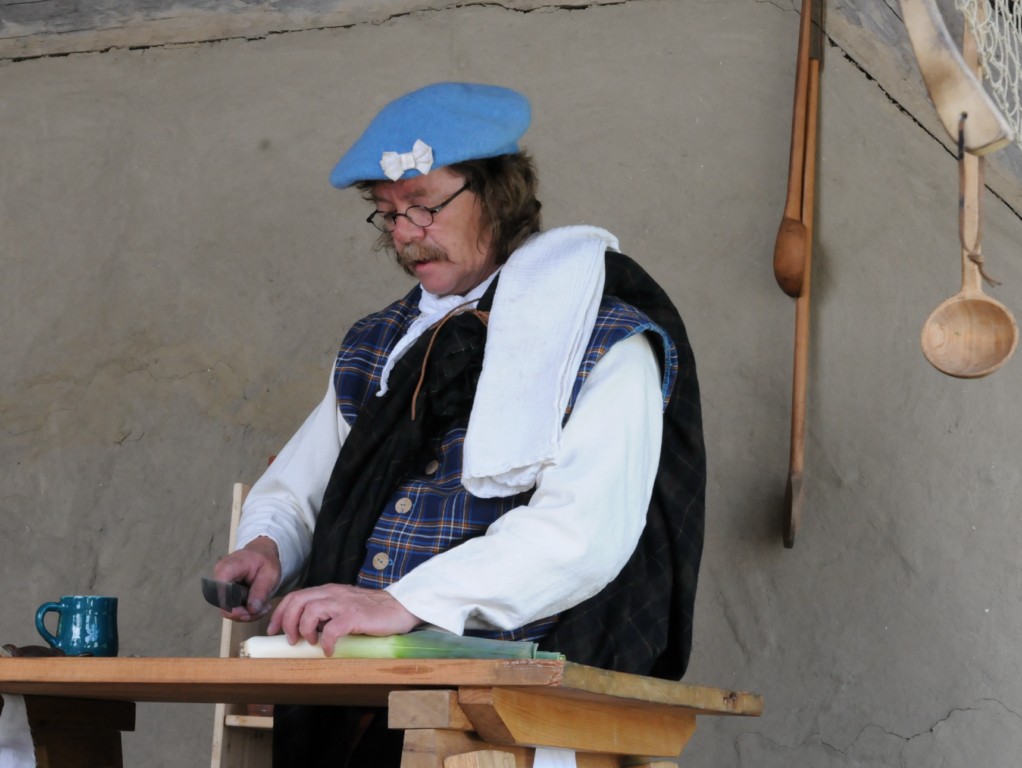 Full name: Sailor
Born in: Unknown, probably the end of the 17th century
Birthplace: Unknown
Profession: Cook
Crafts: Breadmaking (cooksmate) and leatherworks

Background:
After many trips over the globe, Sailor got tired of wandering, finally Sailor got settled on the land of William Jock MacBran, for whom he does chores such as baking bread.
Little is known about Sailors past, he has a passion for cooking and likes to do some leatherworks.
Sailors loves to talk, so he does that a lot, Sailor has seen a lot in his live, but can also live in his own world with little people around him.
Is mostly found around the fire, busy with pots and such.
Sailor is not much of a fighter with weapons, but he is with his voice.
Sailor is loyal to William Jock MacBran, who lets him live on his land.